Our Latest Theme Has Arrived!
We have spent thousands of hours crafting this unique WordPress theme to unleash the possibilities. The only limit is your imagination. Jamboree is the Theme you have been looking for.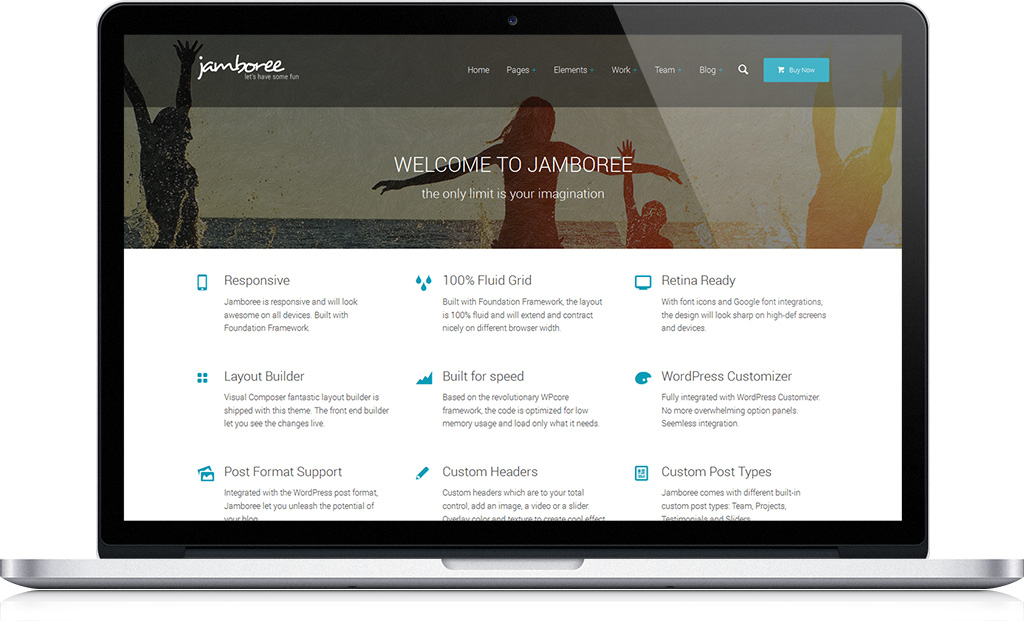 Quality First
We take extreme care in building all our products. Making sure they are up to the latest industry standards.
Documentation
We are constantly adding more and more content to our knowledge base to cover every aspects of our products.
Premium Support
Each or our products come with a premium support access allowing our customers full grasp on the products.
Mobile First
Now that almost 60% of internet access is done via mobile device, and this number is growing fast, all our design are built with the mobile first vision.
Which means the mobile aspect is the base factor when designing our theme. We then move from small screen up to large screen. So you are guaranteed your website will look fantastic on mobile devices.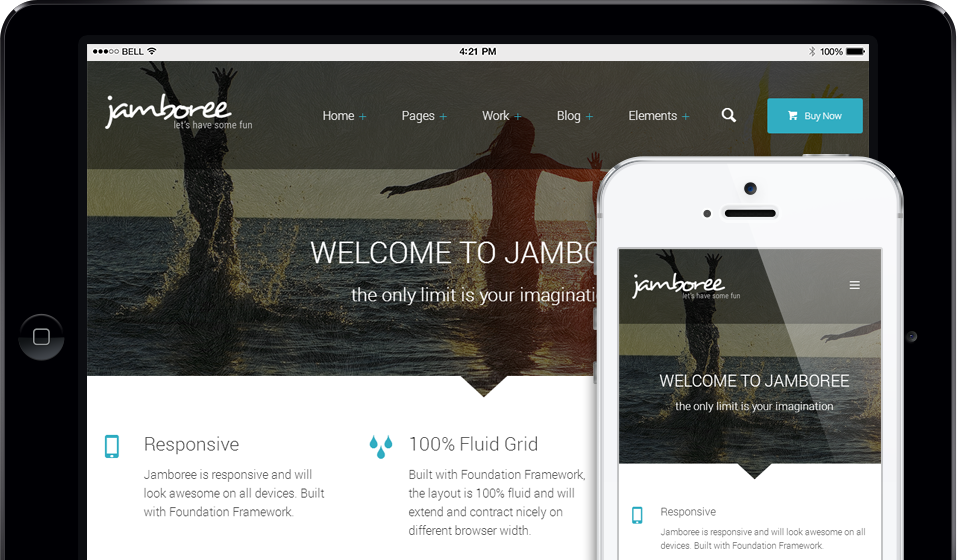 Our products are powered with the best open source framework and standards